Ocoee Cabins & Campground Resort
Ocoee River Cabins and RV & Tent Camping
Ready for an awesome Ocoee Rafting adventure getaway that doesn't need to end as soon as you get off the river? Stay at our wooded 30-acre resort, right here in Ocoee, with six bungalow cabins, a large group cabin, and a full-service campground with tent and RV sites. RV sites offer full hookups, and there is a dump station on campus. Quiet hours are midnight to 8 am, and there is a campground host on-site 24/7.
LIVE ENTERTAINMENT, HUGE FUN!
We have live music after the Ocoee Rafting trips are all off the water, and lots of fun all summer long! See our events calendar to stay up on our weekly entertainment.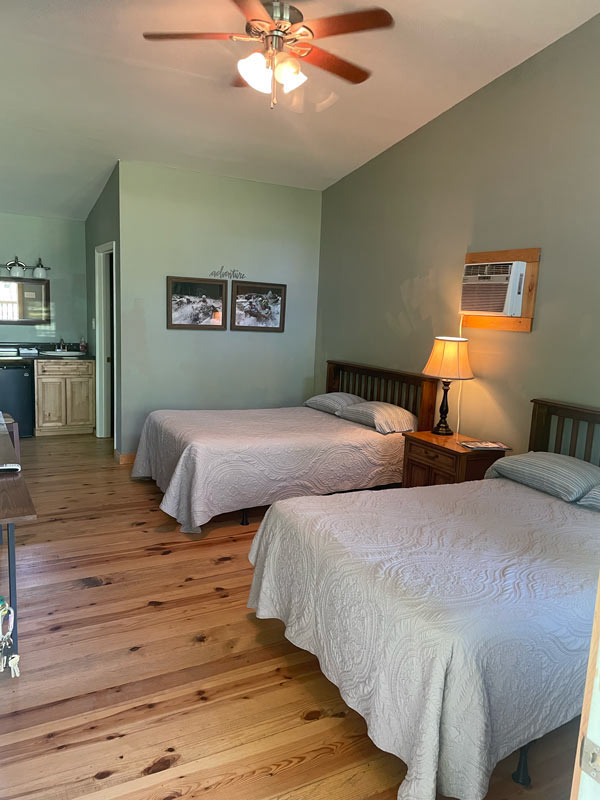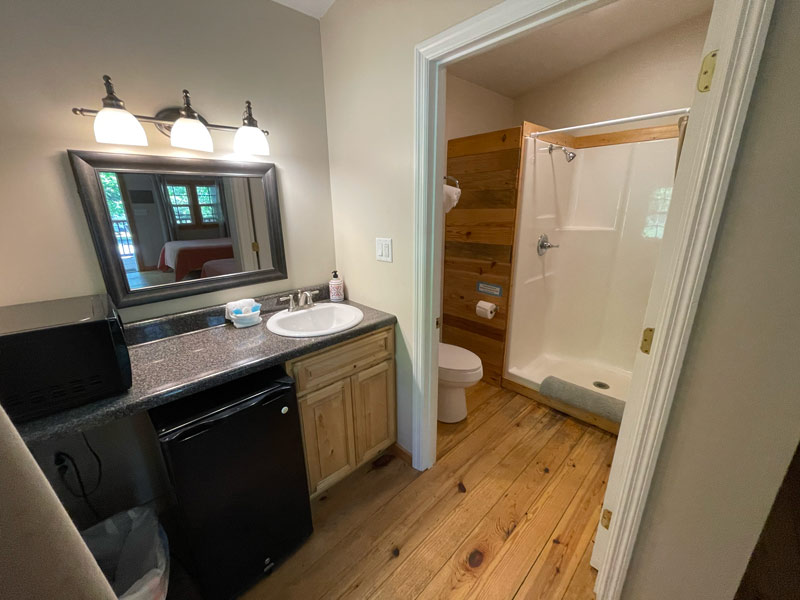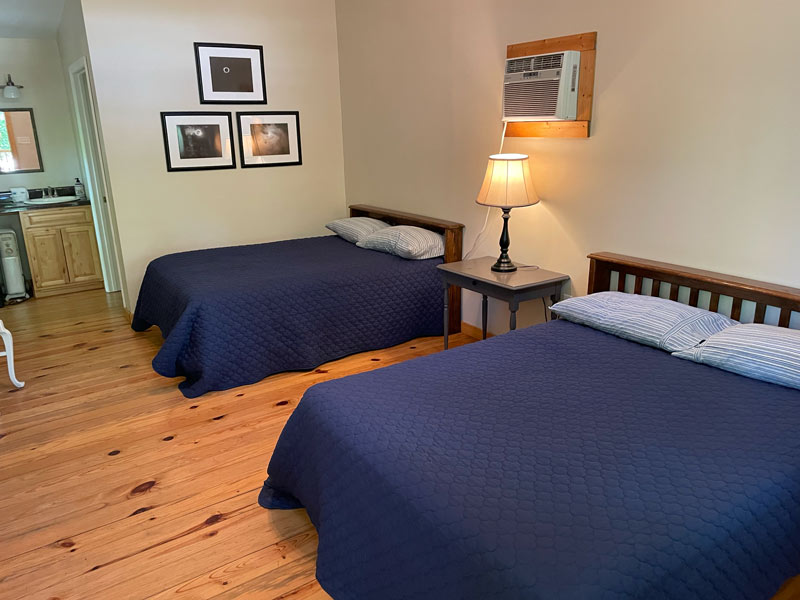 Spacious Accommodations For One or The Whole Family
Bringing the family to the Ocoee area for the night or is it just you and a few friends on a weekend getaway? Skip the hotel and stay with us in one of our six bungalow cabins, that sleep up to 4 guests. Our bungalows are a fabulous option for everyone. They are spacious one-bedroom cabins with two double beds and a bathroom. Each cabin is equipped with a mini-fridge and coffee station for that morning cup that can't be missed.
Weekday Stays: Sunday – Thursday, will receive a 15% discount when the party calls to book. 
Satellite TV is in each bungalow so that you aren't too lost without it or you could leave it off and enjoy the stars outside at night while sitting on the front porch or perhaps around a campfire. Bring some hotdogs and marshmallows too as we have charcoal grills outside the bungalows for your convenience.
Worried about the time change in traveling to Ocoee? Want to be able to relax with a nice nap after your time on the water and enjoy the evening with friends under the stars? Remember that our bungalow cabins are all on our property at Adventures Unlimited. This means that all you have to do is check in, park your car, and let the fun begin.
The nightly rate is $140.00. Check-in time is after 2:00 pm EST and check-out time is 11:00 am EST.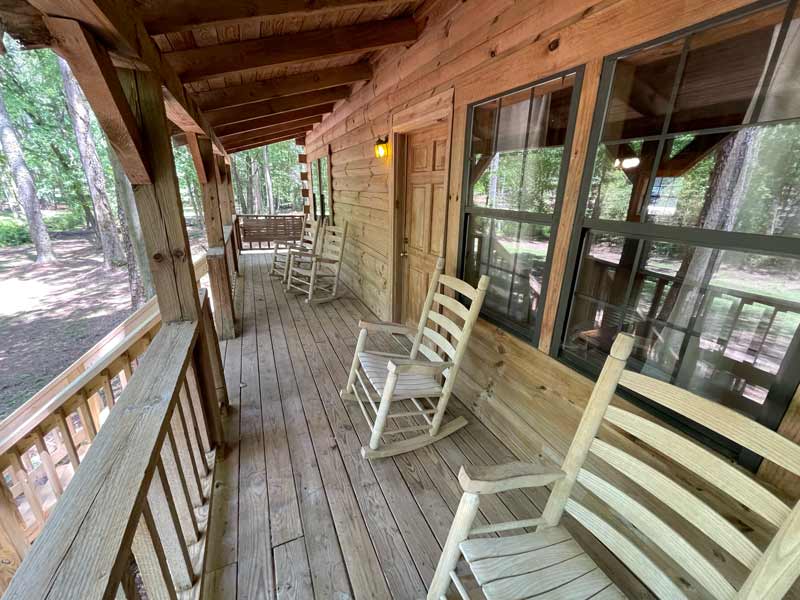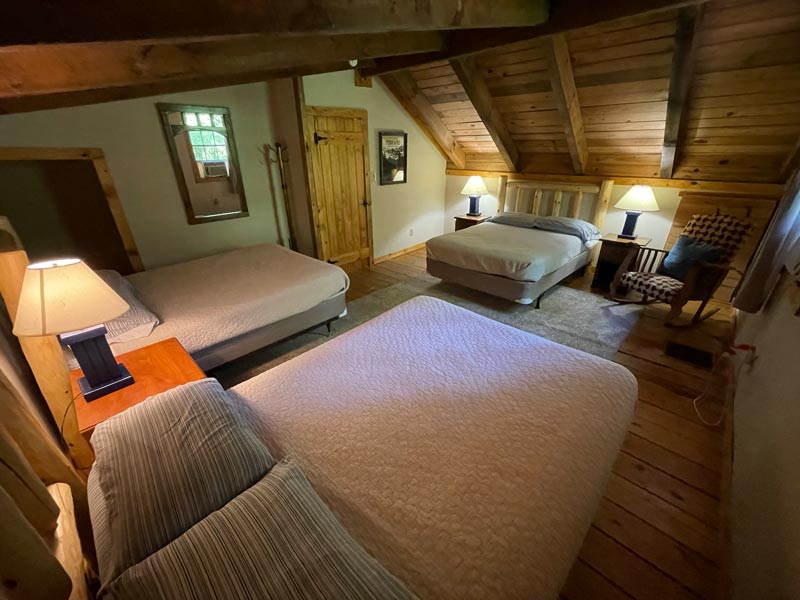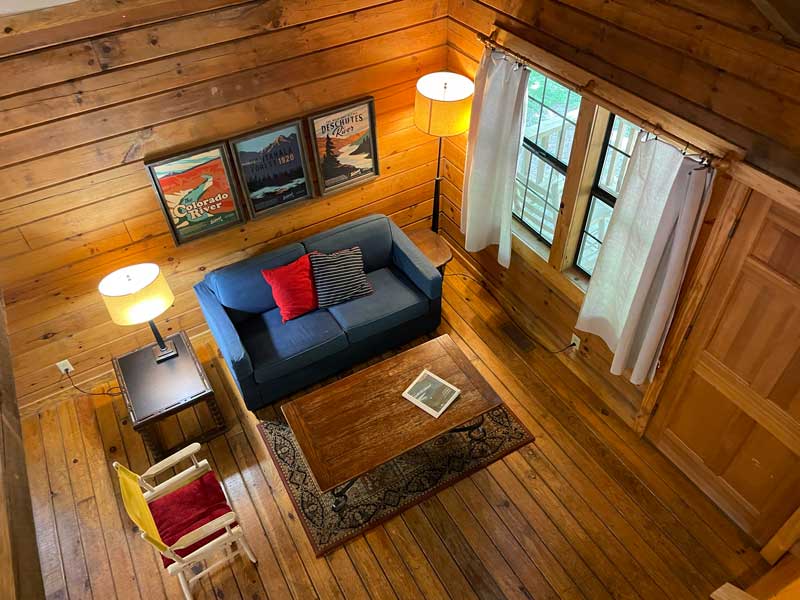 If sleeping under the stars isn't your cup of tea, check out our log cabin located on property at Adventures Unlimited.
Are you bringing a large family or group to Ocoee for a few nights? Check out our Bear's Den log cabin located at Adventures Unlimited. Nestled in the woods of our resort, the Bear's Den cabin is the definition of rustic luxury. The cabin features a fully equipped kitchen with all the amenities for large groups as well as a living room, three bedrooms, a spacious bathroom, and a relaxing front porch.
The Bear's Den functions well as a great gathering place for large groups such as families, businesses, or organizations. The seclusion from the rest of the property allows privacy and a serene connection to the outdoors.
The Bear's Den is completely furnished with four double beds and two twins divided among the three bedrooms that accommodate ten people.
The nightly rate is $275.00 and we require a two-night minimum stay. Check-in time is after 2:00pm EST and check-out time is 11:00am EST.
Our apologies but the bungalows and log cabins at AU are not pet friendly and we have a strict no smoking policy inside our buildings.
Campground Details: Tent & RV Camp Sites
Our wooded campground encompasses our 30-acre resort
Adventures Unlimited campground offers guests the privacy of a secluded area and the convenience of walking to our office, bathhouse, and The Bus Bar and Grill. Kick it old school by tent camping for $10 per person each night or choose an RV Site. RV Sites begin at $45 a night! Monthly rates are available. Please call for additional information.
Tent/Hammock Camping
Our wooded campground encompasses our 30-acre resort; it's large and spacious with level sites to accommodate groups of any size. We provide a campsite while you bring your own equipment. Tent camping is primitive; there is no running water or electricity on site. However, the bathhouse is open 24 hours a day and is equipped with restrooms and hot showers.
RV Hookups
We have full hookup RV sites for the more civilized campers. Our 30-amp hookups provide electricity and water for each site that can house different sizes of campers, travel trailers, and even a few that can accommodate motor homes. We have one 50-amp site for those with a large camper. Our new dump station makes heading home a little "lighter" for those with indoor plumbing in your camper.
Do you allow hammocks on your campground?
Absolutely! We have lots of wooded areas that are perfect for hammocks.
Do you allow dogs on your campground?
If you bring your dog, they must be kept on a leash and we ask that you clean up after them. Unattended pets are not welcome at AU. Note that the cabin and bungalows do not allow pets. 
Do you have quiet hours in your campground?
Yes! Quiet hours are from midnight to 8 am. We have a campground host to help with folks who need a gentle reminder.
Do you have electrical outlets in the campground?
We do have RV hookups and they are for our guests who rent a site. Please note that these hookups are 30/50 amp sites and will only accept a large three-pronged plug designed for a 30/50 amp plug. A regular household extension cord will not work on these plugs.
Do you have a dump station?
Yes! It is located on our main driveway and can be accessed on your way in or out of Adventures Unlimited.
Do you allow generators?
Sorry, we do not allow generators in our campground.
What order are the bungalows in?
From left to right: Moonshine, Haystack, Firefly, Driftwood, Up the Creek, The Rock Garden
What is the bedroom layout of the Bear's Den Cabin?
On the main level of the Bear's Den, there is one bedroom with a double bed. Upstairs in the Bear's Den, there are two bedrooms. The large bedroom has three double beds and the small bedroom has two twin beds. There is also a sleeper sofa on the main level of the cabin.
Do you have grills at the cabins?
Yes, we have charcoal grills in front of each cabin.